Posts: 254
Joined: Thu Mar 30, 2017 3:45 am
User Title: [5th Division Captain]Unhinged Lunacy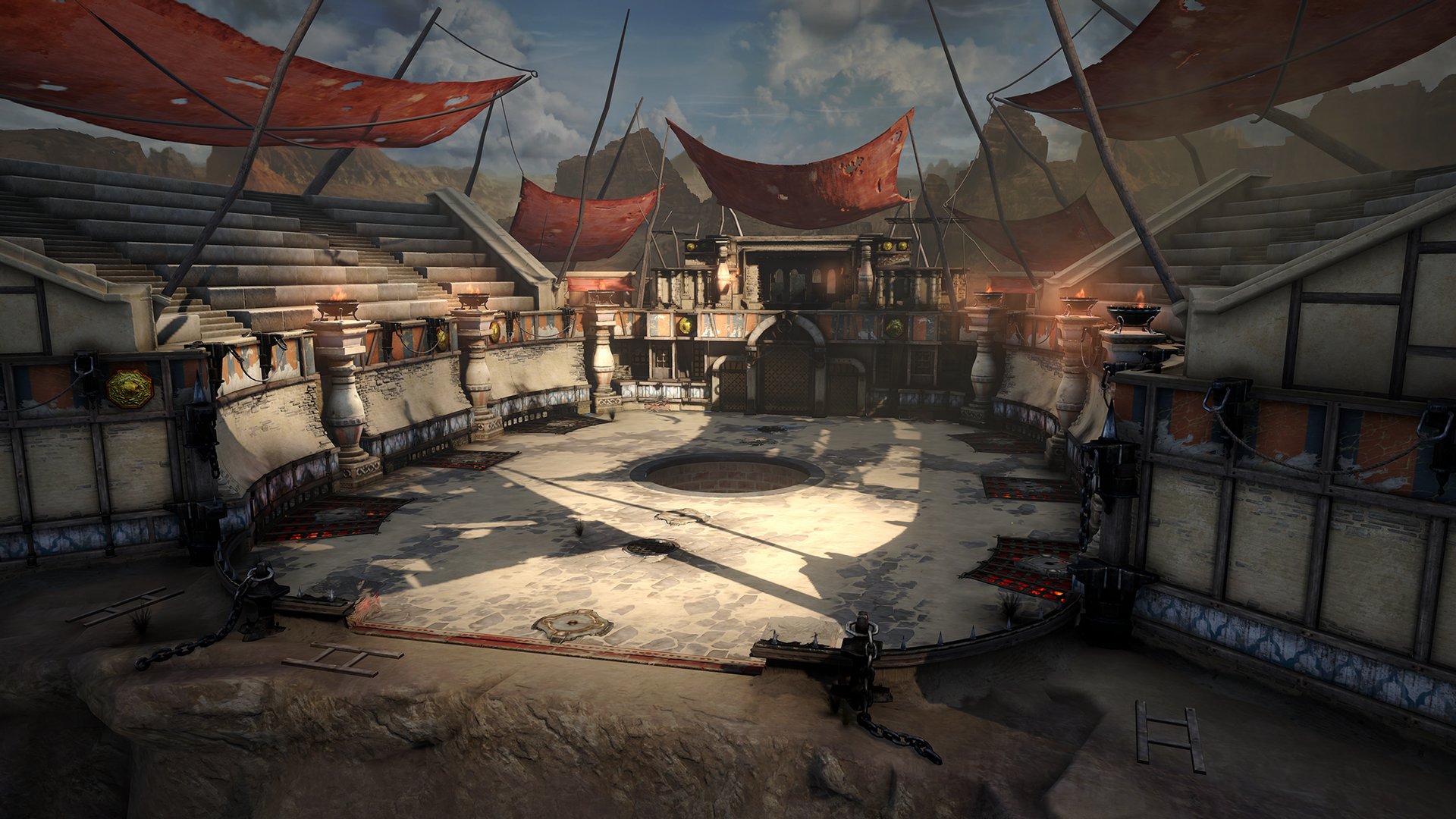 word count: 0
Member
Posts: 50
Joined: Fri Aug 25, 2017 3:49 am
"Darkness has flooded this reality. You are born to eradicate every inch of darkness in this multiverse, a gift bestowed upon thee by the higher gods themselves, a gift, known as .."
The voice seized temporarily, supposedly, to push down forcefully the lump of saliva that occupied a rather much inconvenient place in his neck.
"Hikari!!!'.

With the completion of the statement, both eyelids unfolded themselves to reveal glaringly blue oculars with black Iris moving around, possibly, gazing at the ceiling which rested above him, the figure raised it's head upwards, taking a sitting position on the bed, his left hand combing through his lightened blue colored hair while the garment used to wrap himself up free fell backwards on its own accord, supposedly, due to the manner he used to rise up from the bed.
His appendages for movement moved individually, taking his whole physique along to dress himself up, his mind, reminiscing about what the aged man clad in white apparel, an old stick in hand to support motion and fairly long beards to beautify his countenance, spoke about, he wasn't the type who took much time in grooming himself, especially this time he arose late than usual.
He array himself in black kimono with white stripes along the point were both separate ends would meet, reclining his right hand to get a grip of the sheathe which housed his katana, if permitted to make contact, the sheathe would be fitted beside him, fastened by a black belt going around his waist for further comfort, leaning down, he put on the necessary additions needed to place him ready for "The Trial"

Indeed, a recruit he was, placed in the division widely known as "division 5", well, the purpose of choosing said division was kept to himself, exposing it not to outsiders, foe or friends, if he had any.
Each successful step took him out of his room, retracting a straw hat at the last second before complete departure, moving straight ahead with the straw hat obscuring the lightened blue color hair and oculars blue in coloration, he hurried off to the place he was to begin his trial, without uttering a word to anyone, several steps were what he needed to transport himself to the presumed location

On arrival, the place caught his attention, a place built like a coliseum, the gentle wind minding it's own business and moving across took the edges of his kimono towards it's direction and backwards, seemingly to a dance step, his right palm, moving to the left, all fingers converging at a point, around the hilt of the katana, his eyelids, shut...
Time seemed to have flown away, few seconds he remained in that posture until the oculars were forced to show themselves to the environment once again, in a jiffy, he retracted the katana from it's sheathe, slashing the very air before him, causing an uproar in the sky and a change in direction in the wind, his steps already halted from the beginning, the katana now on the right hand side soon returned to the sheathe seeing that the "Trial master" had not yet made his entrance, remaining in a new posture, right fingers converged at a point around the hilt of the katana which was sheathed few seconds after the magnificent display and eyes closed, feeling the energy of nature that glide through, the wind continued it's journey, and the eyelids folded. His lips moved, words protruded out before they came back together, the words :
"Darkness shall cease to raise it's ugly head once more, for Hikari has been revived"
word count: 607
Posts: 254
Joined: Thu Mar 30, 2017 3:45 am
User Title: [5th Division Captain]Unhinged Lunacy
Killy walked into the field through the entrance gate to find a location similar to the Soul Coliseum, a place he had been no distant time in the past. Today his order was clear, don't kill, simply test his worth, even if you have to bring him near death. They continued resounding in his mind as he sought to be as cautious as possible being one who completely lacks moderation when excited. Hopefully, this boy would keep this confrontation a boring one for his sake or better still show the possibility of great potential quickly and this would be wrapped up in little time.
He walked across the paved floors of the magnificent arena from the entrance through to the massive hole dug deep at the epicenter. Several similar but smaller holes were present at the sides of the field though covered by bars of iron, within were hot coal of which purpose remained unclear to this point.
About 33m to his right was a young boy just like Killy, whose face remained partly obscured by a straw hat resting atop his head. However, a clear distinction between Killy and the boy was their contrasting apparel, with the boy adorning a black shinigami kimono and the young trainer in white shorts and and black long sleeved shirt with high reaching collar and brown sandals. Killy stared closely with his multi colored eyes of ash and orange for a brief while before continuing,
'I am Killy Lohr, and you are my opponent, if you will.'
He said, before reaching for his horizontally placed Zanpakuto behind him.
word count: 266
Member
Posts: 50
Joined: Fri Aug 25, 2017 3:49 am
Face obscured by the shadows emanated from the straw hat he placed atop his head for further comfort, his dual oculars piercing through, set for surveillances and ultimately for reconnaissance, seeing that both gazed on the physique of the entity who stood gallantly before him, this entity, arrayed himself in white shorts, black sleeved shirt with high reaching collars and lastly a pair of brown sandals. Quite odd it was, but the lips of Amatoyoshi remained as if they were sealed, his eyes doing the necessary interactions with his mendula oblongata.

The ground necessary for traversing had a concavity at the epicenter of this coliseum, smaller concavity were also quite visible, not that they would be a burden or a bother, Amatoyoshi espied them and set his gaze on the one before him, iris shifting to the left beheld a young child seating amidst nothing in particular, on the laid out platforms, set for spectators, within a second, the iris moved back to their initial focus.

"Indeed, you are an opponent, I am Amatoyoshi Hirāzakūra and an advice before we embark, I shall show no mercy!"
Iris portraying superiority and fear, releasing an outburst of reiatsu, supposedly to scare off the man, if he hadn't learnt a thing in his days in the academy, at least, he learnt something, never show your opponent that you are scared or afraid of him, even if you are.

The earth shook, lithosphere cracked, blue aura making its debut from within the figure, his hat left to soar with the wind while he took an offensive stance, dominant hand wrapped around the hilt of his Katana, left holding closely the sheathe strapped to his girth by a belt that curled around his physique, black kimono having its loosed end dance around with the wind, iris fixated on his opponent, legs stretched out, veins visible on his arms and temple, voice became coarse, lips parting, uttering words before sealing them once more
"Hajime!"
Posts: 254
Joined: Thu Mar 30, 2017 3:45 am
User Title: [5th Division Captain]Unhinged Lunacy
Soon, the once hidden facet of the hat wearing shinigami now became a sight blessed by the sun's rays, as the arrogant wind took away his straw hat, whilst he prepared for combat. However, just prior to his battle ready stance, he had replied the scarred shinigami with his name, saying,
"Indeed, you are my opponent, I am Amatoyoshi Hirāzakūra and an advice before we embark, I shall show no mercy!"
Words meant for only the strong, yet Killy knew his place and said not a word, for perhaps there was more to him than met the eye, some hidden power or something vile, nothing was certain in this world of chaos desperately in search of balance.
He_Killy, gazed at the stance assumed by the boy before him, noting his sturdy balance and hand placements, whilst his right held tightly unto his Zanpakuto, though drawn, his left held the sheathe in place. He was surrounded by a blue aura and boosted a disposition of one who has known no fear since birth. Still continuing his supposed dominance over the young trainer before him, he unleashed the might of his meager reiatsu which barely found its way to Killy, he spoke forth in another commanding tone,
"Hajime!"
At this point, Killy knew his task had been made a lot easier for all he needed was to strike fear into the heart of the brave, a task he could achieve without even trying, but today, he would display the worrisome tales in his spirit wealth for all to see, hear and feel.
It was like the cry of a baby in the silent night without a pacifier. A storm trapped in a bottle, a fish deprived of water, a successful cheetah denied its reward by a pack of hungry hyenas. It told tales of a vengeful heart sworn to show no mercy upon those who've wronged it, yet it spoke of a calm future laced in white. None could understand, yet they felt it, a strong and subtle message coming from inches away and the far ends of the world at the same time, a mixed feeling of love, hate and paranoia, dragging along with it dreadful paralysis, countless damned voices, mentally induced atmospheric suffocation, and the feeling of being responsible for a thousand deaths. All would burst out to the world at once in a thick fog of purple coloration, for all to know its tale, its suffering, and its victories. Those directly under its influence would suffer its disease for no more than 5 seconds in real time, but would linger mentally, still, not enough to drive the weakest insane for it was merely a message.
In no more than 5 seconds, Killy had exposed what thoughts botched his head in a simple reiatsu flare, looking closely at the boy, he would turn to back him and walk a few meters away to create a 40m gap from one another.
He would silently call on his blade spirit before sitting on air, yet a metal cube would meet his descent as he packed both feet up. 2 sword shaped blades made entirely of black sand would hover around the scarred death god as he spoke.
'Your task is simple, cover this gap and get to me while avoiding my strikes.
Upon his utterance, he would send forth the two blades towards his right torso and left femur at the speed of a tossed baseball.
word count: 579
Member
Posts: 50
Joined: Fri Aug 25, 2017 3:49 am
He could feel it, the weight of a thousand accusing voices, the suffocation induced by it, the strength, the power, the attempt of murder, the intent behind it, the outburst of a superior amount of reiatsu. All at once, a nice opportunity to espy the indulging powers of the high seated soul reaper, but he wasn't here to get trashed so easily, he knew it was hard, but he had to strive, to even make the rank of a captain, to keep his dreams alive, he had to overcome this test, this hard but simple test, his will to fight, his will to succeed, his will to conquer drove away the fear ingested into him by the outburst of spiritual pressure.

"Oh... Is that so?. Quite immense and powerful.... Well. I'll surely pass this test"

His will to succeed gave him the power to strive through and somehow stand up to it, tho being a little slow due to the paralysis, he sought to gradually overcome this problem, all thoughts coming to an abrupt halt the moment his eyes saw the incoming blades. Activating his shikai so quick? How absurd. Nevertheless, his dominant palm wrapped the hilt of the blade firmly with the left on the scabbard. A quick movement on his part, already hardened reiatsu on his skin and a side dash granted him permission to dodge the incoming blades. With the amount of reiatsu on him, the piercing wasn't quite serious, even if it did. Which Hirazakūra didn't permit it's full purpose, his evasive measure only allowed to graze his skin, the added reiatsu armor also hindered further penetration, tho, blood seeped out.

"Oh... Satetsu? Believe me..."
Standing on his feet, his zanpakuto placed before him, it's edge stretched to the left, his eyes portrayed hunger. Hungry for Blood. Excitement in his countenance, reviving his reiatsu on him, having fully recovered from the pressure of his assumed trainer's reiatsu. His will was strong enough to break it's clutches
"I'll succeed"
In completion, he vanished.

Appearing mid way towards his opponent, he cried out excitedly. "Bakudo 1: Sai". If permitted to be executed, his trained arms would be locked abaft him, giving a perfect striking opportunity. A flash step being initiated, he would grace his opponent with his whole embodiment before him, swinging his right arm from bottom to top, ascending his blade, a deep scar would be carved on his chest with an outburst of blood should it commence. Jumping downwards from the elevated platform afterwards to espy what he had performed if successfully completed. Holding firmly to Hikari and the left holding firmly the angel's scabbard. Whilst descending to land on the earth.
"Sigh".
word count: 458
Posts: 254
Joined: Thu Mar 30, 2017 3:45 am
User Title: [5th Division Captain]Unhinged Lunacy
The purple aura had spread but far beyond the visible essence was a dense feeling that reached for the ends of the earth in few seconds and vanished as it did. Whilst it told its tales, the young recruit in training suffered a deep plunge into spiritual warfare, quickly losing his initial arrogance to succumb to the proposed nightmare, the boy persisted still. Summoning all things good within he managed to avoid the two metal blades tossed at him with only a slight graze and trickles of blood to show for it. A commendable effort he had put in play to save his head, dashing to the side with drawn blade in hand and scabbard in the other, he zoomed sluggishly towards the seated trainer.
At a pace easily considered half he paused, invoking a spell craft known as Sai before proceeding onwards. Perhaps he thought it would be effective enough to hold the scarred trainer in place for his preceding right handed upward slash, he had thought wrong. Aiming to sever Killy by the torso in a diagonal slash attempt, Killy had chosen not to demoralize the lad just yet, as his hands were tossed to the back without any form of resistance or quarry. He finally arrived, displaying his full length and size before the seated Killy, a truly costly move associated with fearlessness, urging Killy to wonder if he had been too lax with him up until this point, for fear is what keeps us alive, and his current student, needed to understand what it truly felt like.
Without delay or hesitation, Killy had made his lightning aura visible upon the moment of impact with the boy's sword attack, effectively sending a potent stream of electric madness up through the metal blade to shock and possibly numb the young attacker briefly whilst his slashing attack left nothing visible upon its wake. An effect of Killy's mythical skin thickness, even folklore had kids believe he were invincible, false tales of untested might it seemed, still he boasted far more than was shown just yet.
While still seated, free from the spell by physically willing it, it would be at the anticipated moment of electrifying shock upon the young recruit, would the two metal blades initially tossed at him_return. This time both moving at the speed of a released cannon ball, they aimed to pierce his left and right shoulder blades from behind.
Last edited by
Aegis Raiu
on Sat Mar 09, 2019 3:43 pm, edited 1 time in total. word count: 519
Member
Posts: 50
Joined: Fri Aug 25, 2017 3:49 am
Having enough confidence in his might and carried out assault. He had thought this was a finishing move set that even the mighty killy may succumb to, having used a spell to render him immobile before his diagonal upwards slash by mere movement of his blade from the bottom to the top.

Naani??
Exclaiming in surprise upon the wake of something magnificent. A shrouding aura, encapsulating his trainer and releasing sparks of electricity synchronously. Quite a counterattack, his attempt to retract his blade which clearly boasted of no usefulness was quite sluggish and the menacing stream caught up to him in mere seconds.

A conductor, allowing the flow of electric current, his body, becoming numb as time flew, the craziness awed the young child seated amidst the seat kept for spectators, his eyes, liquid emanating, but couldn't stop looking, the spark brightened the environ, his hair, smoked, his skin, color changed, his kimono, scattered liken to a hen when eating grains. After this display of madness, his whole anatomy, left almost out of life, faith seemed lost, free falling to the lithosphere. But this occurrence could be a stepping stone to something greater.

Within him, his subconscious, the old man's sayings rang in his head "Hikari has been revived, Hikari has been revived, Hikari has been revived" . Echoing through the dark part, but suddenly, within this very loop, a transformation occurred. Gracing the new environ with her beauty and glory. She descended from the skies. Clad in white apparel, four wings aiding her in flight, large succulent oppai, nice curvy body and long flowing blonde hair, her blue eyes caught his attention, arrayed in pure light as she descended, the lithosphere cracked, falling into the depths of hell, bubbles could be seen accompanying him while he feel.

"Choose the Real me. And you shall live"
Her voice, enchanting as always, closing his eyes, he opted to gamble this. Knowing not the real one, trusting his instincts, hands stretched out. Few minutes before collision with hell, holding tight a bubble, bursting to reveal a black slim hilt, pulling backwards, a slim black blade followed.
"That's me. My name is.."

In reality, his eyes opened, lips releasing words prior to the release of bright light around his physique and covering the horizon. The word "Hikari". The blades that were aimed at him seemed to have missed it's mark, for he had utilized a flash step to dodge and appear left knee on a bench, looking into the eyes of the young boy who watched on.
"Dont cry child. This may be over soon"
Turning to face his trainer. Light radiating around him, his blade glistening, his traditional shinigami kimono brand new. Tho, he still had few scars. Looking at the trainer with a smile, holding firmly the hilt of Hikari
"Alright Sir Killy. Say Hello to Hikari"
word count: 479
Posts: 254
Joined: Thu Mar 30, 2017 3:45 am
User Title: [5th Division Captain]Unhinged Lunacy
As expected, it slithered up the length of his blade and tingled his very essence as it lingered. Sending the poor lad into a brief stasis but that was not all, it seemed something else had awoken in him by the sheer power of the electrocution, yet Killy felt he has held back way too much for the boy to really understand what difference laid bare between them.
As he fell from the shock he regained consciousness enough to employ his shunpo and elude the persistent rods from knowing his flesh. He stood afar off, with a knee rested atop a bench in clean apparel, and then he spoke some words, requesting his trainer to meet his new acquaintance.
Sparks of electrifying lightning zipped through the air around his trainer, but that would be all he'd see before a voice greeted from behind,
"Hello."
With Killy's face visibly extending over Amatoyoshi's left shoulder as did his right hand over the right shoulder as the word exited his lips. Coursing through his right palm would be a terrifying amount of dreaded lightning, the type used when numbing hefty gorillas, it easily ranged over a thousand volts of electricity, and now it was Amatoyoshi's burden.
This was Killy's gift to a successful passing student, and just before the boy would fully understand Killy's presence behind him, he was gone once again from the arena in a zip flash of lightning. Hopefully, he would survive the energizing present, but surely he would first battle with the spirits.
word count: 260
Member
Posts: 50
Joined: Fri Aug 25, 2017 3:49 am
Subsequently to his rapid alteration, his lips moved, with help from his vocal cavity. Speaking boldly, he inquired of his trainer to meet his new acquittance. A show off one may term this to be, but it really wasn't, well to Hirazakūra's perspective. This was a sign to bring this battle to an end, having be impaired occasionally by the trainer's flawless strikes, his tactics, top notch, indeed one regarded as a seated officer. His oculars set on surveillance, monitoring the happenings of his environment, but it seemed they had failed him just now, but the oculars dwelling within his mind scape was effective as ever, tho, granted him not the ability of sight, but granted he him, the ability to detect certain individuals in regard to their reiatsu.

What his external oculars could see were the crackles of electricity zipping through the air around the intended positioning of the trainer, but his physique could not be scrutinized. With this. He solely relied on his ability to fish out individuals due to their reiatsu. This he did, trailing the trainer's reiatsu abaft him. A gentle touch to his right shoulder was ensured alongside the escape of words from his mouth. "Hello"

Thrown into a valley of shock, like an antelope thrown on disarray before a pride of lions, his heart seemed to have skipped a beat, his demeanor became untidy, as if the gaseous cluster that beautified the blue sky consolidate into a blob to descend on its inhabitants. The calm breeze blew a second after this feeling which lasted for only a second. An outburst of blue aura, emanating from his physique rapidly gave rise to an extra hide or armor. Sole purpose of mitigating the damage inquired by the sudden outburst of electrical charges . This reiatsu outburst beginning its debut upon the little wake of electric charges coursing out from the hand of the trainer.

Lacking the necessary agility to evade, he sought to mitigate the damage and tank the electricity head on, tho it proved partly successful, forced on his knee. the lids of his eyes lowered gradually as time flew, the electrocution seemed to have dwindled after going on for seconds, plummeting face flat on the lithosphere, he had given up on the battle. Should he be happy or sad?. Passing the test was what he wanted and by the looks of things, this he did. Nevertheless, the bitterness buried deep in his source coursed out in form of tears that slithered through his cheek and unto the earth, resting a while, he struggled to get up, dusting his kimono and using the Katana as a medium to get back to his home, wherein he would attend to his injuries and rest supposedly for 3 days, tho, this was after much more minutes of lingering on the floor. acquiring enough energy to take him back.

"I shall become stronger and challenge you once more"

Beating his chest with his left hand, he made an oath that day, and like that, his journey began. A journey of power. A journey of competition. A journey to show the better among the best.
word count: 529
Posts: 254
Joined: Thu Mar 30, 2017 3:45 am
User Title: [5th Division Captain]Unhinged Lunacy
THIS TRAINING HAS NOW COME TO AN END.
word count: 8
Posts: 254
Joined: Thu Mar 30, 2017 3:45 am
User Title: [5th Division Captain]Unhinged Lunacy
Spar Review
[Shikai awakening]Define yourself Amatoyoshi

Name of character: Amatoyoshi Hirazakūra
New Rank: 10th seat
CBS point(s) Awarded: 1
word count: 22