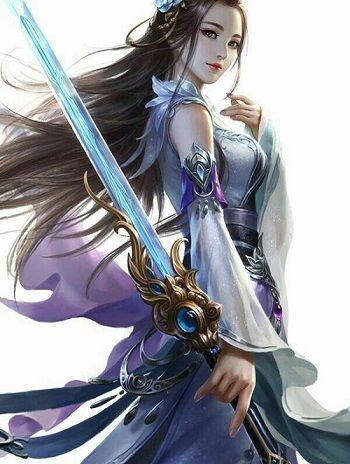 Character Name: Ethririel Quel'shu Pheles
Chosen Faction: Shinigami

Gender: Female
Age: 82, appears 19.


Appearance
Ethririel is a shapely young-looking lady with a fascinating figure and a height of five feet and eight inches. Her oval face is milky-white against the backdrop of her silky, knee-length brown hair. Amply blessed with a towering bosom, she has a thin waist upon a flowing bottom and long, slender porcelain-like legs.



Personality
While Ethririel is often calm, playful and jovial, she more often a domineering woman with a strong temperament. She is generally straightforward with her thoughts and thus, has little patience with scheming individuals. This, however, does not diminish her ability to recognise and react appropriately as the situation demands. Nevertheless, needing to be calculating riles her.