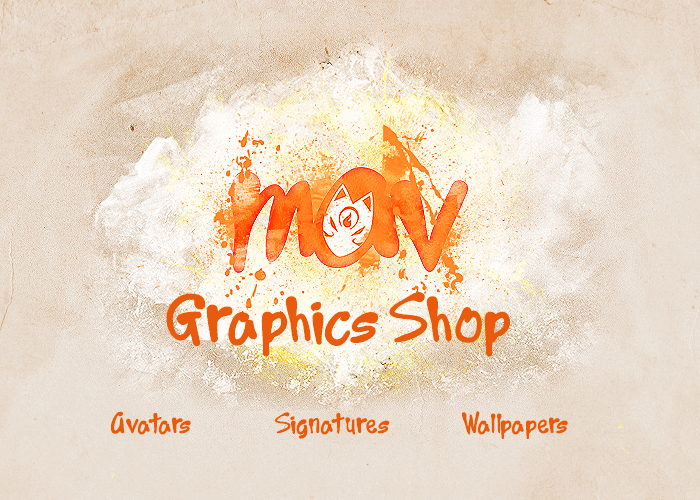 Welcome to the MAV graphics shop! Here, you can make requests to have signatures, avatars and even wallpapers made specially for you. The application process is pretty simple, just follow the format provided below,
What do you want made?
(Avatar/Signature/Wallpaper/Other[specify])
Theme?
(Futuristic, Gothic, Urban etc. You can also use a reference picture or other graphics)
Colors?
(You pick the colors you want used in your graphic)
Size?
(Except in the case of Wallpapers, or where specified, the forum standard is used for all Sigs and Avatars)
[Optional] Artist?
(If you have a particular Graphics Shop artist in mind, feel free to name him/her here)
Fluxarc
If you'd like to apply as an artist, please PM me and I'll have your name added to the list.
And that's all folks! Let's go crazy! :p