Posts: 28
Joined: Thu Feb 02, 2017 3:25 pm
User Title: [11th Division] Captain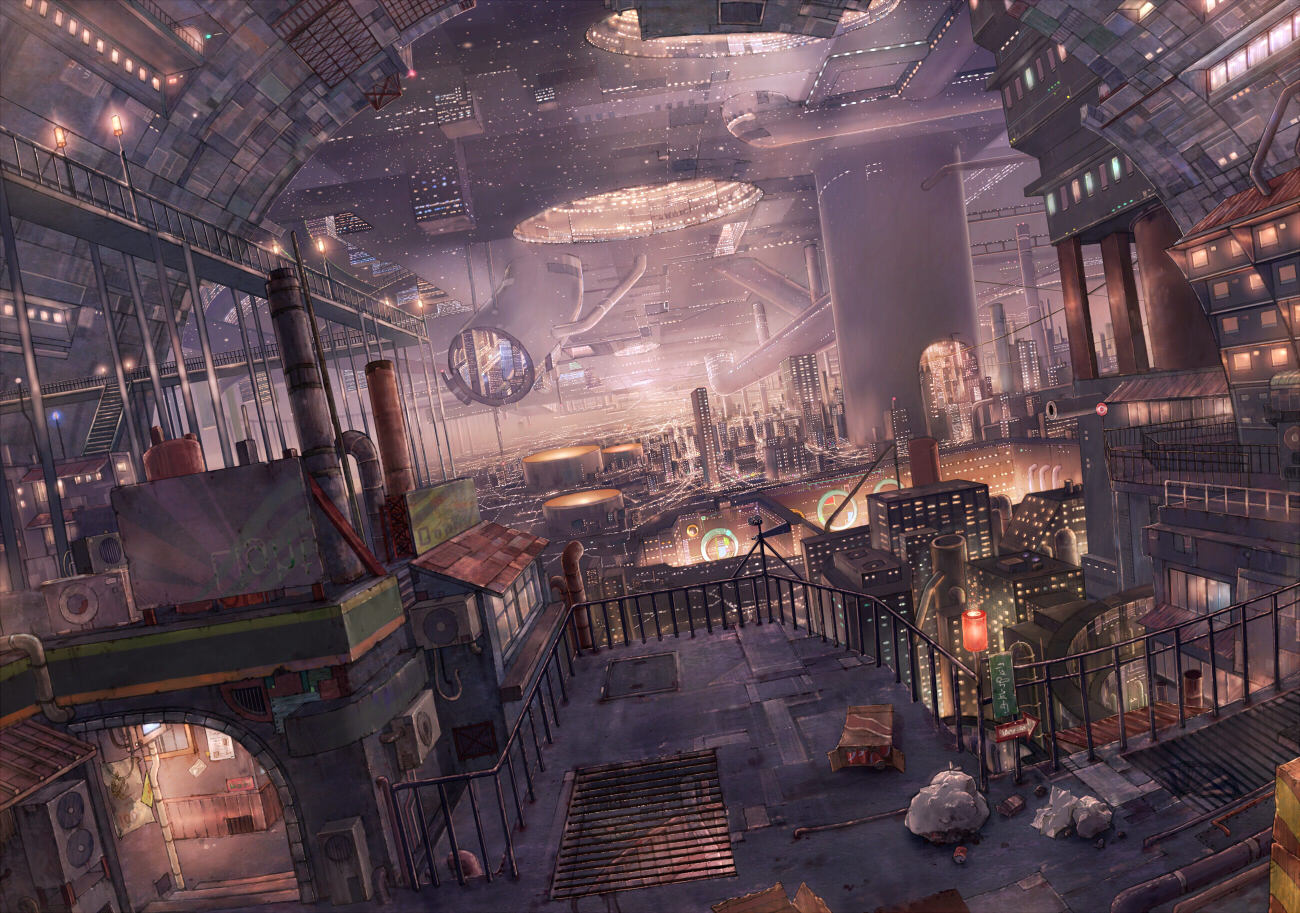 word count: 0
Hi. My name is Ebony Dark'ness Dementia Raven Way.
Member
Posts: 4
Joined: Tue Jan 09, 2018 8:16 pm
User Title: Heaven's Keeper
The Undercity, a small part of the world governed by the 11th division. A small part of the world that would lead to a much larger meeting place. For destiny had chosen this place to be the birthing point of a unity that would transcend the dimensions. For it was in the Undercity that a portal would open, one that would grow larger and larger in height until it was nearly as tall as one of the largest buildings. The portal was wide and black, almost no light was emitted from it, and the bottom seemed to swirl and twist like smoke, however it wasn't the portal itself that would turn fate on its head but the thing within it.
As soon as the portal stopped growing, two large, black arms reached out from within it and not a second later a large, head appeared wearing a mask of a large ape or gorilla. As soon as the entire creature, who's body was the same height as the portal emerged from it, it let out a terrifying a large scream that echoed throughout the soulless city, beating its large armored chest as it did so.
The creature, known to the inhabitants of the Soul Society as a Hollow began to move, tearing down building after building, letting out roars as it went, trying to find people to soothe its hunger. A few minutes past, and the beast began to anger, not finding anything to eat. It beat its chest one more time and continued on its rampage, tearing down and beating down more and more buildings before a whistle was heard from the direction of the portal.
From within the portal shot out a burst of light, travelling at near enough light speed, hitting the beast directly on the head. The beast roared one final time before charging directly at the portal and the thing that had hit him. A man, stood at the base of the portal wearing a white, torn up jacket with 26 armbands in total on his arms (13 on each). As the beast drew closer, the man smiled more, before taunting the beast closer with his hands. He would give a slight bow, flicking his coat behind him before darting off to close the distance between the two of them and as he got closer began to generate heat within his hands.
Leaping into the air, the man would jump onto the beasts head and grab a hold of the side of his head in one fluid motion. Expelling the heat to either side of it, flames would begin to form, turning from amber to blue in seconds incinerating the beasts head and turning it into dust. The hollow began to fall, but before it could give a satisfying thud, faded into nothingness.
"
That wasn't nearly as much fun as I wanted it to be
" the man sulked, kicking a tiny bit of rubble from one of the buildings before looking around. He was confused, this wasn't the destination he was hoping for. It didn't seem like his dimension, and it certainly didn't look like a dimension he recognized. "
Oh, I wonder if there are any playthings for me here!
" He yelled gleefully, his smile turning crooked as he reverted back from his released state. A new dimension meant one thing to him, more bodies to add to his kill count.
word count: 2736
"Some men, like a tiled house, are long before they take fire, but once on flame there is no coming near to quench them."
- Thomas Fuller
Founder
Posts: 147
Joined: Fri Jan 27, 2017 2:00 pm
User Title: [13 Captain] Slayer of Wretched Lions
"Woah! Woah! Woah! Outta the way! Outta the way! Outta way!"
In a blur, a woman manifested from seemingly nowhere dashing off as full speed. With little regard for what or who could be in her way she burst onto the scene at full tilt. A rather explosive entrance for the small girl but one befitting the rush she was in. Was she late? If so for what? She came to an abrupt stop after skidding along the flow a short distance. Turning around should spoke out frantically, blurting out whatever it was she had to say to who or whatever was around to hear her.
"Um,hihello AkinoEmithetThirteenth'snewestCaptianhereto—"
She took a deep breath, and then exhaled.
"Ah, sorry. For being so hasty. There's just so much for me to do. I would've have every expected all the responsibility that came with the position. I'm behind on my duties as... oh! I was supposed to introduce myself. Akino Emi, Thirteenth Division Captain. I'm new to the rank, though the circumstances for me being here are a little regrettable..."
word count: 183



It would come in a blur, and seek to lay waste to them all.
In a flash, the beast sought to let loose a calamity crafted by its own hands.
Its sole purpose to leave nothing but charred remains and ash...



Member
Posts: 4
Joined: Tue Jan 09, 2018 8:16 pm
User Title: Heaven's Keeper
A prescience signifying he wasn't alone, that tiny little spark was enough to garner some form of acknowledgment as it sped towards Kai in a flash. "
Speaking of playthings
" Kai muttered to himself, turning around to look at the person in front of him as they began to speak quickly without taking a breath. Such a hasty introduction meant nothing to the man, he simply looked the small captain up and down before caressing the bottom band on his right arm, the one signifying the 13th Division Captain.
"
Such a young one
" He said, his glance coming to a stop at the woman's eyes making direct eye contact. "
Tell me what is this place?
" The man asked, slowly walking towards the hasty woman, licking his lips as he did so. "
I like to know what dimension I am conquering before making a casualty of war
" He placed his right hand at its side summoning a black portal similar to that of the one he appeared from, and from it came a blade.
"
Kai Kogami, Ex-Captain of the 12th Division and..
." He paused, lifting the blade up to his chin he began to tap it ever so slightly. "
Captain Killer? No, im much more of a shinigami killer
" He mumbled before stopping again "
No, no, no, I kill anything really. Am I just a psychopath then? No, that doesn't have a good ring to it. Hmm, I will have to decide what a name for myself then once I'm done
" He continued to mumble, not really paying attention to the Captain in front of him. They were new, probably inexperienced and possibly just someone passing by and not the person who owned the place, especially running that quickly to introduce themselves. "
So, what will it be Akino Emi?
" He asked, his gaze returning to the young woman. "
Death? Or despair?
"
word count: 314
"Some men, like a tiled house, are long before they take fire, but once on flame there is no coming near to quench them."
- Thomas Fuller
Founder
Posts: 147
Joined: Fri Jan 27, 2017 2:00 pm
User Title: [13 Captain] Slayer of Wretched Lions
From the instant he spoke, the air changed. Emi's eyes narrowed, her body tensed, and the little hairs on the back of her neck stood up. Immediately he gave himself away as hostile. This man standing before here now was just like
him
, The Lion. It was her first day all over again. To think she would relive this moment yet again.
In the next instant all the gears in her head began to turn at full pace. She kept it subtle, but allowed her eyes to survey the area. Everything from potential escape routes, objects that could serve as improvised weapons and shield, choke points, structrual strengths and weakness she categorized and started formulating various plans built around each and every one of them. It was what she was trained to do, or rather it was what was beaten into her. Again, and again, and again. Despite being a bastard of a beast, he was still a competent Captain to some degree. The same technique he beat into her, the techniques that allowed her to put deal with him, would be the same things that would allow her to better deal with this potential new threat should the need arise.
"Play the part, Emi..."
she told herself
"He's watching you."
She smiled and threw her hands behind her head, strategically placing them near her blade as she relaxed her pose. Prudent, and subtle. Emi did her best to convey to the man in front of her that she had no intention to fight, or so it was outwardly. The reality was preparation for the worst.
What was her saving grace was the fact that he didn't her. As of this very moment, for now, and just now she could be anyone she wanted to be. In his eyes, the truth of who she was and what she was capable of, at least outwardly was something he would just have to accept. No matter what she fed him, that would be the only logical truth. Even a natural skeptic would have a hard time connected the dots between the front and put on and what she was beneath the veil. The advantage, or so it seemed, was hers.
His behavior, his manner of speech, if were to be taken as fact, have both him and his intentions away. Of course, he made no attempts to hide it. Regardless, that was a good thing. That served as valuable evidence in predicting his next move. Even if his capabilities were not clear to her, his potential actions were gaining light. Again, something that had been burned into her by her former Captain. With each scar she wore on her person came a valuable lesson that would help ensure her survival, and better, the survival of those she swore to protect at all costs. The temporary pain and suffering she endured to reach the position to make that a reality was one well paid, and this was her first test. It was time to put that training in action. Before addressing the man in front of her, she shook her head as if to dismiss his words as nothing more than him teasing the rookie Captain.
"Omigod stooop teasing meee~eee. Jeez! It's my first day on the job and I'm already stressed and nervous as is!"
Emi's eyes grew big as made a pleading face and spokenin a cutesy voice. She kept the previous franticness in her voice from earlier ash she made the hasty introduction, and borrowed bits of that tone as the show went on.
"I-I'm the new Captain of the Thirteenth! Emi Akino. I was recently assigned after a problem my last Captain left him unable to serve. I asked to transfer shortly after, and here I am! Nice to meet you mister... uh... mister... what's your name?"
As she fully dove headfirst into her roleplay, she gave a half-hearted curtesy. It was sloppy, almost as sloppy everything else about her in her now false state of duress. Nevertheless it was careful attention to detail, just like the tone in her voice, she employed to make the role she assumed seem as convincing as possible. The simple subtleties. Nothing about her singled she was on to him.
word count: 763



It would come in a blur, and seek to lay waste to them all.
In a flash, the beast sought to let loose a calamity crafted by its own hands.
Its sole purpose to leave nothing but charred remains and ash...



Posts: 28
Joined: Thu Feb 02, 2017 3:25 pm
User Title: [11th Division] Captain
Before the garganta had opened in the middle of the Undercity, Pond had been having a good day. She'd sent several seated members of her division to the infirmary, had sex with an attractive man whose name she couldn't really remember, and had had a really, really good nap. Three sets of unfamiliar reiatsu, however, had disrupted that mood. Groaning in annoyance, Pond stood, moving her chair back from the table that she had been sitting at, and abandoned her half-eaten lunch with a look of irritation blooming over her features.
I swear to god, if the Twelfth Division are conducting experiments on my turf, I'm going to be captain of two divisions...
She thought to herself darkly as she departed one of the various canteens that the Undercity had to offer.
As she made her way to the source of the disturbance, one of the unfamiliar sets of reiatsu disappeared, accompanied by the sound of a Hollow's death screech.
Well, that's one gone,
Pond thought to herself as she navigated the dimly lit alleyways of her headquarters. As she neared the site, she tried to puzzle over the two remaining reiatsu signatures. One of them was more familiar than the other, though she couldn't really place it. The other was totally foreign to her. To send both of the mystery people a warning, she flared her own reiatsu, to both act as a warning and establish herself as a threat to both of the intruders.
Upon arriving at the scene, Pond's eyes narrowed as she beheld the two figures. One of them, the woman, had long red hair with yellow tips, was taller than her, and was wearing a Captain's haori. Though she was unfamiliar with the woman, Pond thought she recalled the memo about the new captain of the Thirteenth Division. The man in white, however, she knew nothing about.
"Hello there,"
Pond said, her somewhat cheery tone at odds with her mistrustful expression,
"I'm Pond, this is my division, who the fuck are you, and what are you doing here?"
word count: 383
Hi. My name is Ebony Dark'ness Dementia Raven Way.
Member
Posts: 4
Joined: Tue Jan 09, 2018 8:16 pm
User Title: Heaven's Keeper
Emi, the woman in front of him seemed a bit on edge. From the moment he spoke he saw her body stiffen, was his voice really enough to make her quake? If so why was she a captain. Unless this place deemed it worthy to promote such a weak hearted lady due to her academic capabilities and not her fighting style. No, that wasn't it, such smarts would be more worthy of the 12th division, but she was in the 13th. So why? The questions continued to plague Kai's mind even as she went on a rant on how it was her first day and he was stressing her out.
However something else caught his attention. In the distance he felt someone, someone who wanted to be felt. A reiatsu signature on another Captain, one who tried to scare him off, but it did the opposite. He started to get excited. Two Captains? This was his lucky day, he got to kill two people again. It reminded him of the time he killed two senior captains who worked in tandem together with two blades who's abilities complimented them perfectly. However, he burnt them to a crisp in zero seconds flat.
His eyes seemed to shift, going from his di-chromatic blue and green to a deep purple, and his irises seemed to narrow like that of a snake. Shivers of excitement went throughout his body as the second Captain showed up, a smaller woman with a nasty attitude, but reeked of death and bloodshed. Now, she was worthy of a fight.
"
Well aren't you pretty
" Kai said, looking directly at the woman who claimed to be the Captain of this area. Light began to bounce around his body, signifying the influx of his reiatsu before it coating around him like an aura with 6 blades of light hovering behind him. His shikai almost naturally released without him uttering a word. "
Shame im gonna rip that pretty head of those pretty shoulders.
"
He jumped and in a flash made it behind Emi, his speed increased with the release of his shikai with the swords remaining where the release began. He would attempt to strike Emi in the neck, knocking her out before running towards the other Captain, Pond. He would stand in front of her with his hand outstretched, flames building up within his palm before expelling it outwards, in an effort to give her serious burns.
word count: 451
"Some men, like a tiled house, are long before they take fire, but once on flame there is no coming near to quench them."
- Thomas Fuller
Founder
Posts: 147
Joined: Fri Jan 27, 2017 2:00 pm
User Title: [13 Captain] Slayer of Wretched Lions
A new voice, a new reiatsu appeared. This one seemed more sane, albeit annoyed of frustrated. Emi's lips parted as to greet her, still doing her best to play her part but was cutoff by her abrasive line of questioning. A quick mental note to avoid this new woman at all costs she upset. Emi knew her kind all too well. The zero tolerance, no time for nonsense, take shit from no one kind. Emi relaxed, very slightly, but not enough to drop her guard.
Unfortunately the respite was brief. The man, whoever he was did not put on an act. This was him in his truth. Agrresive, overconfident, zealous. Disgusting. Everything Emi hated, almost the very reason why she'd become a Shinigami in the first place stood right before here.
"Another one?"
She has a nagging thought, but dismissed it. She didn't even bother to paying attention to or internalizing his words anymore. Instead, she remained focused on the situation at hand as. It was coming, no doubt about it now. There was a weird electricity building in the air. A fight was inevitable even though she had hoped with all her heart that it would. A joke, a test, whatever else but this. Fate dictated otherwise.
As expected. For some reason it was always the outwardly aggressive ones that couldn't themselves. Perhaps it was the predator gene gone rogue, or something else entirely. It was hard to say for sure, but Emi didn't care. It had been for years that she lived with, trained with, fought, survived against this same type of guy. Overconfident, no regard for life, needlessly bloodthirsty and aggressive. If only that power could be put somewhere more productive. Her mind lingered on putting destructive energy somewhere productive for just a moment.
With the situation developing before her eyes it was hard not to. For a vile as he was, she had to begrudgingly admit that the man who trained her had a positive effect. Everything he did prepared her for this exact moment. From how to read the situation, do how to present herself during it, all the way down to how to predict her opponent's actions and carry herself in response. She was the living, breathing product of poor methodology, great teaching and it showed instantly.
As soon as the man dashed off, Emi's right hand drifted backwards about an in or two to the hilt of the blade fashioned securely at her back. As is guided by instinct, or in reality the fact that this had been drilled into her time and time again, she latched on like a newborn to their mother's breast and drew the blade ever so slightly. As one wholly devoted to the art of the blade, subtlty, precision, and most of all discipline was key. The few exposed inches of blade was beyond enough for her to block the attack and she did with relative ease.
But as she did, the realization of the attack's weight sent shivers down her spine and sparks flew, the sounds of clashing metal and the light of his aura filled the air. He wasn't all show. In that very moment she'd confirmed the was a distinct potency to his attacks, sign enough that he was capable. But to take on two Captains? Her former could. Both him and that wretched zanpakutou. Working together like a highly trained military unit, the two of them picked groups apart with staggering precision. It was frightening how one could move at a level beyond surgical, almost machine-like, but this world was a breeding ground for the immensely talented. It was at this point, Emi assumed that this man who had spontaneously attacked the Eleventh Division was capable of the same feats. That assumption would dictate her next steps from level of urgency, down to the precautions she would take.
The results of her assumption manifested immediately. Rather than retaliating immediately, she hesitated. Not from fear, not from nerves, but rather to assess the situation. First her eyes to rescan nod reevaluate the situation and her surroundings. Then the reiatsu in the air. Not much had changed except the pressure of him being so close with his blade pressed against her has subsided. He moved. Double-checking to establish and confirm the enemy's location she found the aggressor making his way for the Eleventh's Captain.
He was accompanied by six blades of light, which only served to solidify her previous assumption. Her former, at least superficially had the same capabilities. Yet rather than swords of light they were hands of pure darkness. The only things she'd know to be darker than the man wielding then.
By now she had drawn her blade plan-looking in its entirety, but for the moment she made no attempts to lend aid to the other Captain. For the moment there was no need to do anything but to continue assessing the man and his abilities, besides a Captain should be well capable of holding their own in battle. That much was a near universal truth. Yet despite that, beings continued to engage them. No time to be caught up in all the specifics, his next attack was coming— a torrent of flames.
"KIRITSUTERU REIJIN!!!"
The sight of the flames sent her into a frenzy of emotion. The similarities between this man and her former were to uncanny. As her reiatsu exploded outward and the sword in her hands both shined with passionate violet light, the memories all her battles with the old Captain cake flooding back. Who was this man? Could their have been another man just like her Captain who she'd let slip by without detection when she began her crusade to purge Gotei of its darker shades? Whatever the case, she reasoned that too would have to be disposed of.
As the light died down, revealing the rather simple katana has morphed into an ornate, almost ornamental white blade with a strikingly golden strip running along the center of the blade all the way down to its blossoming lotus guard. From there Emi quite literally leapt into the fray, using the sheer strength in her legs rather than shunpo to close the distance between herself and the enemy. She stood behind him, blade raised above her head with the tip pointing back behind her with the blade facing skyward— Shinten Shisei — the Quaking Heaven Stance, a stance she made use of when vowing to crush those before her.
In the next instant she brought the blade down with the full extent of her strength, the power to slice through boulders with ease if given the opportunity however in lieu of stone should would have her pound in flesh. As the blade sliced it's way through the air, making its way fown towards the man in helm-splitting fashion Emi cried out
"Anbu Zangeki!"
「必 殺 剣•暗 部 斬 撃」
Initially upon response it would seem as through nothing happened but rather abruptly a phantom hand drawing a katana of its own emerged from either just behind Emi's right knew to slash at the backs of the invader's calves forming a disjointed two-pronged attack. Shortly after Emi's zanpakutou shined and vibrated in a soft hum as a "tomoe" symbol engraved itself at the base of the blade.
word count: 1273



It would come in a blur, and seek to lay waste to them all.
In a flash, the beast sought to let loose a calamity crafted by its own hands.
Its sole purpose to leave nothing but charred remains and ash...



Posts: 28
Joined: Thu Feb 02, 2017 3:25 pm
User Title: [11th Division] Captain
How dare he. How dare he come here, into her division, and be so rude as to call her merely pretty. How dare he, with the eyes that changed colour, threaten to rip her 'pretty little head' off. Oh, she'd show him. This was a threat that simply couldn't stand. Plenty of men had threatened her before, but none of them, not a single one of them, had been so goddamn arrogant as to call her merely pretty. It was at that point that Pond's hand wrapped around her zanpakutō's hilt, and slid it of its sheath fractionally. She didn't want to make the first move, but so help her, if he uttered another word, she would not at all hesitate to either knock him out or cut off his balls. She hadn't decided which.
Luckily, Pond was saved from making the first move. The mystery man released his shikai, before rushing at the other Captain. He hit her in the back of the neck, but she didn't fall. Before Pond had time to check and see if the other woman was okay, however, he came rushing towards her, hand outstretched, with fire (god, at least she hoped it was fire) building up in the palm of his hand. Knowing that she didn't have long to react, Pond weighed up her options as he neared. One, she could Leeroy Jenkins this bitch. Two, she could sidestep the flames and move closer to him anyway. Three, she could get herself a burn to match the one on her back.
Number one it was. As the mystery man released the fire in his palm, Pond rushed at him, removing her zanpakutō wholly from its sheath.
Ow, ow, ow, ow, ow, ow, ow, ow,
Pond thought to herself as she moved through the flame towards him, her shihakushō and haori catching fire as the flames engulfed her. Upon reaching the man, she slashed at the arm connected to the hand that had thrown the fire, before using hohou to retreat back to where the other captain was.
"Hey Thirteen,"
she said, still a little bit on fire,
"Are you any good at Bakudo? I left my handcuffs in my quarters."
word count: 398
Hi. My name is Ebony Dark'ness Dementia Raven Way.
Member
Posts: 112
Joined: Sat Jan 28, 2017 11:38 pm
User Title: Black Flash
It was his first time visiting the 11th Division headquarters, everything looked cool and the weather calm as the blue sky as Arthur moved around the area in survey of the Headquarters when it happened. At first there was a spike of reiatsu not far from where he was, then the reiatsu suddenly disappeared then came another one much superior to the pervious one. A captain class no less Arthur figured as he turned back his attention to what he was doing before when he felt two more reiatsu one actually showing off and the other not as obvious as the previous.
Arthur was curious as to what was happening and from what he could tell if it went on any further it would prove disastrous to those around the area. His curiosity brought him to the actual place from whence the reiatsu came from for him to find three unknown people in a heat of a battle.
Interesting, maybe I should stretch my muscles a little?
He thought with a creepy smile on his face as blood rushes through his veins in excitement. Having a full knowledge that he stood no chance against the assailant, the man to which it two captains contended with and also with the knowledge that activating his Bankai straight away would mean the delayed use of Tenbatsu....
There won't be any need to go that far
He concluded.
Bakudo no 61 Rikujōkōrō
just as he chanted the spell, six rods would move to slam on the intruder, with his reiatsu at an immense level and also the spell coming from a Kido Master the spell would prove difficult to break should it meet its target.
Need a hand guys?
word count: 288
Member
Posts: 4
Joined: Tue Jan 09, 2018 8:16 pm
User Title: Heaven's Keeper
The anger, the fear, the screams of pain. Everything that the man wanted was happening, the fire began to consume the 11th division Kenpachi and has she continually yelled ow, the glee that shone through the mans face grew larger, fueled furthermore by the sudden feeling of dread coming from the other captain from behind him. Kai was in-tune with the emotions and feeling from those around him, so much so that he grew a certain taste for such emotions as fear and anger, they tasted like metal to him. The slight tingling sensation similar to that of biting and scrapping your teeth on a spoon or fork. To most it would be irritating or even cringe-worthy, but to him it was like the succulent taste of milk to a newborn babe.
Like a dart the Captain of the 13th division charged at him, releasing her blade within an instant and as she swung the blade down it would be met with his own. A blade of light almost instantly swung into action protecting the head of the Captain, however as soon as Emi called out her attack, a second blade knew to protect even further, however from where was the question. It was at that moment, the 11th division Captain had closed the distance, aiming to disarm the man by slicing upward to remove his arm. But just as the first blade had made its move, so did the second. Moving below the Captain's arm, the blade would collide with the Kenpachi's, forcing Kai's arm upward with the force, and as quickly as it had moved, so did Emi's attack, at first Kai didn't notice it, but the feeling of blood began to spill downward from his calves, the pain surging throughout his entire body causing his eyes to glow a deep gold.
The light that had engulfed his body since he released his zanpakuto began to fluctuate throughout his body, like static it would buzz and blink as two red marks began to form from beneath his eyes, the warm and uncomfortable feeling from his zanpakuto release becoming cold and unsettling as he took on a much more intimidating form. The now golden eyes deepening into a more amber color, and his reiatsu spiraling out of control before he felt a new presence.
"3 against one?" He would ask, turning his head to look at Emi, or more like through her. The newcomer wasn't at Captain level, not yet anyway, but he did possess a knack for kidou, Kai gathered this much just due to his opening move, but instead of trying to dodge or block he simply closed his eyes and let himself get captured within the binding spell. Like it mattered, his calves were damaged and he could probably not move without expending most of his energy, however movement wasn't really something he needed to do.
"If you won't kid, I guess I will" He said, answering a question that wasn't asked, but instead almost reading his mind.
"BANKAI"
One simple word made the mans body begin to shake, the light around his body darting upwards towards the sky as his six blades fell down to the ground. "Kami no Sabaki" He called out, the sky above them darkening with the release of his blade, or lack of thereof, because with his new release no sword came but instead the sky above would be littered with stars and the moon shining through. However the moon wasn't the beautiful white or gold, instead like something straight out of a horror flick the moon would be coated in a deep red.
"Let the true game begin" Kai said, the smile dropping from his face as he extended his right hand outward and in an instant reiatsu would begin to gather from his palm extending outward in an almost never-ending point. "Masamune, extend" Grabbing his hand with his other, a sword would materialize from his palm, the blade longer than most nadochi of this calibur. Although his legs were damaged, Kai leap into the air, his strength slightly diminished from the gashes in calves, but still enough for him to leap above the two Captains and as he leapt he would place the blade in front of him and spin in the air, aiming to slice both Captain's in half with ease, but, as he done so the blade would be coated in fire, cauterizing any wound inflicted to them, so that there wouldn't be a pool of blood and viscera.
word count: 781
"Some men, like a tiled house, are long before they take fire, but once on flame there is no coming near to quench them."
- Thomas Fuller
Founder
Posts: 147
Joined: Fri Jan 27, 2017 2:00 pm
User Title: [13 Captain] Slayer of Wretched Lions
Things had devolved into utter chaos rather quickly it seemed. Between the two captains having fully entered the fray and now a fourth combatant barging in, Emi came to the conclusion that she would have to shift her role entirely. From training, she remembered a simple philosophy that had been burned into her soul. Contain and suppress.
In two simple steps, dealing with most threats while minimizing casualties could become a triviality provided adequate execution. Of course, being advantageous side of a three on scenario would make the containing part a simple matter, but first things first.
The attacks mounted against the man had mostly been thwarted. But Emi's attack from the shadows proved itself successful. Reijin was a tricky blade to encounter without prior experience. With the phantom blade being able to allow for assaults from all sorts of disjointed angles, making sufficient defense against it would prove difficult at best, the man's now bleeding legs proved as much. Though, having been occupied beforehand didn't help.
As the phantom blade vanished into thin air, the next attack hit home, this time a binding spell and a rather potent one. Unfortunately a largely unnecessary one in the grand scheme of things. His injuries would rending moving at any notable speeds nigh impossible without finding new and more creative ways to get around, so binding him was redundant.
In most cases that would have been the end of it. In such a situation, being bound while in the face of two captain and one extra would be checkmate. Yet, the man saw it fit to summon his Bankai even in the face of insurmountable odds. All it would take was for either one of them to release their Bankai all the same and his position would be just as dire as it was from the onset, so why fight on? Emi let go of her curiousity in order to remain focused on the task at hand.
As the six blades fell, Emi returned to the Shinten Shisei stance. Her next move was clear to her. Having fought Solus on numerous occasions and dealing with those wretched shadows his, Emi was more than equipped to deal with this situation. After all, it was what she was trained for. Solus had always told her, when dealing with many or those unseen one must defend themselves from all sides. Of course, she had many means of accomplishing such a task but only one was appropriate for the moment.
As the man leapt up, her hands came down and her voice thundered
"Anbu Nikushimi"
. Making full use of her tremendous strength and focusing it through her blade she triggered a powerful shockwave which broke up the ground beneath her. Her tremendous power caused an upheaval which sent six massive pieces of the division floors to shoot up from the ground and surround her. These rocks would come as a part of a two for one deal. First, they sprouted up in order to act as a shield against the oncoming attack, while secondly the force from upturned rock would Pond backwards, out of the way of the man's attack.
「必 殺 剣•暗部憎しみ」
Shortly after came yet another upheaval, triggered by a phantom hand that appeared just above Emi's head. The second wave was not as prolific as the first however. Rather this one caused only thee rocks to breach the surface adding an extra layer of defense at her back and two flanks. A sufficient enough shell that would provide cover while she began muttering some sort of incantation. For the moment, the rest would be up to Pond and whoever it was that jumped in.
word count: 613



It would come in a blur, and seek to lay waste to them all.
In a flash, the beast sought to let loose a calamity crafted by its own hands.
Its sole purpose to leave nothing but charred remains and ash...